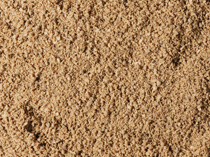 Brrr... It's getting cold outside! We can help prepare you for the freezing weather conditions. What is Rock Salt? Rock Salt also known as Road Salt is a mineral called Halite which is formed from sodium chloride. Rock Salt is the industrial name which is more relatable to the general public. Rock Salt is usually colourless or white. However, the colours can change depending on the amount and type of impurities contained within it changing it to a brownish colour. The primary difference between Rock Salt and ordinary table salt is the size and colour. Rock Salt forms in very large, chunky crystals, unlike small crystals seen in table salt. Similar to table salt, Rock Salt also has an assortment of minerals which can have an impact on how it behaves chemically. The large crystal size of Rock Salt means it is not usually used in cooking as it takes too long to dissolve. Why do we use it? When cold weather arrives, stores stock up on big bags of Rock Salt and you may see lorries spray it on the roads or it being shovelled on the pavements. This is to melt the ice for vehicles and pedestrians to be safe when out and about in the wintry conditions. How does it work? The salt breaks down into the liquid part of ice, the added particles make it more difficult for the water to freeze into ice, lowering the freezing point of the water. For Rock Salt to work, there needs to be a tiny bit of liquid water. Rock Salt is not effective in extremely cold weather when water would freeze too easily. Helpful Tips Do not use Rock salt on garden patios, walling or any delicate, showpieces in your garden. The salt will stain the concrete. Rock salt should only be used on roads and pathways for safety reasons. Speak to our friendly staff who will be more than happy to help you with any sales and enquiries you may have.
---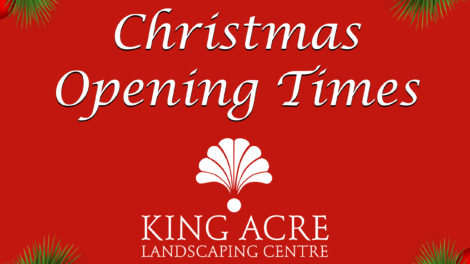 Some of our sites shutdown over the Christmas period so make sure you check when we are closed! We would like to thank you all for your support throughout 2018 and we can't wait to work with you all again in 2019! We are shut over the Christmas period so please see below for our opening times: King Acre Codicote Closed from 5pm Saturday 22nd December and reopen at 8am on Wednesday 2nd January 2019. King Acre Swansea Closed from 4.30pm Sunday 23rd December and reopen at 9am Wednesday 2nd January 2019 Phipps Stone Centre Closed from 2pm Friday 21st December and reopen at 7.30am Wednesday 2nd January 2019 King Acre Spalding Saturday 22nd December-Closed Sunday 23rd December-Closed Christmas Eve-Closed Christmas Day-Closed Boxing Day-Closed Thursday 27th December-OPEN 9am-6pm Friday 28th December-OPEN 9am-6pm Saturday 29th December-Closed Sunday 30th December-Closed Monday 31st December-Closed Tuesday 1st January-Closed Wednesday 2nd January-OPEN as usual from 9am We would like to wish you all a Merry Christmas & Happy New Year!
---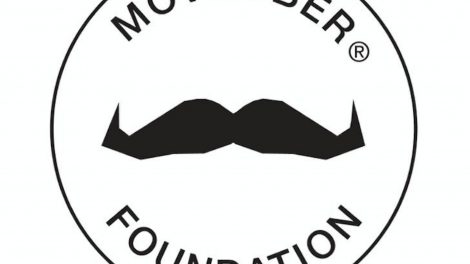 We would like to thank everyone who supported our employees across all our businesses by helping us raise money for the Movember Foundation.  Where Does The Money Go? We are very proud to announce all the money everyone donated has come to a grand total of £1250! This money can help fund new research, clinics, organise events and prevent men from dying too young. If you would like to see where your money goes in more detail if you have donated then please Click Here  Not only did we have fun on the way, we helped raise awareness for Mens Health issues. Across the world, men die too young. On average men can die up to six years before women for reasons which are largely preventable. We can all take action to live healthier, happier and longer lives. Take a look at our best some of the moustaches our male employees grew. 
---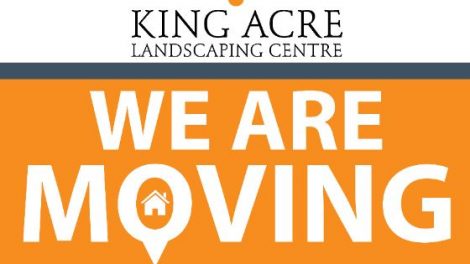 We are Moving! King Acre Codicote is moving from it's current Wyevale site into Vanstone Park Garden Centre. Directions from Wyevale old address… Just over 1 mile away… (Sat Nav: SG4 8TH) As you drive out of the current Wyevale site turn right onto the B656 (London Road) heading towards Hitchin. Travel down the road for approximately 1 mile and you will find our new site is Vanstone Park Graden Centre on the left. New Address: King Acre Landscaping Centre Codicote, Within Vanstone Park Garden Centre, Hitchin Road, Codicote, Hitchin, SG4 8TH
---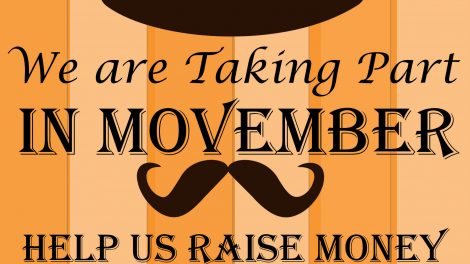 We need your support! Our male employees are taking part in Movember. Growing their facial hair to raise awareness for men's health issues. We will be raising money for Movember Europe who in particular support prostate and testicular cancer as well as men's mental health and suicide prevention. You can find more information on Movember here www.uk.movember.com We are looking for donations to help prevent men from dying too young! If you would like to donate to this fantastic charity you can do so by clicking this link below. https://moteam.co/bowland-stone or alternatively we have charity buckets provided in each of our stores if you are planning a visit. Thank you all for your support! The King Acre Team
---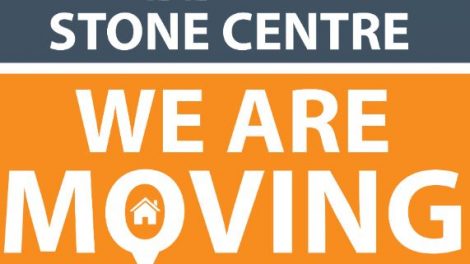 Phipps at King Acre Landscaping Centre is moving from it's current address: 203 Two Mile Hill Rd, Kingswood, Bristol, BS15 1AZ. Directions from Phipps old address... Less than 2 miles away... (Sat Nav: BS5 8AU) Travel down Two Mile Hill Road along the A420 to St Georges Park. Turn left onto Blackswarth Rd at the junction with Chalks Rd. Continue past Beaufort Rd junction, following Blackswarth Rd leading into Crews Hole Rd. Turning left at the brow of the hill. Here you will find our new home, first gate on the right, within Satellite Business Park. New Address: Unit 13, Satellite Business Park, Blackswarth Road, St George, Bristol, BS5 8AU
---
Apologies to any customers wanting to visit King Acre Codicote this morning (Saturday 28th July 2018). Due to unforeseen circumstances we will not be able to open this branch until 11am. Please call Bowland Stone on 0117 9557530 if you have any queries. Kind regards, The Team at King Acre
---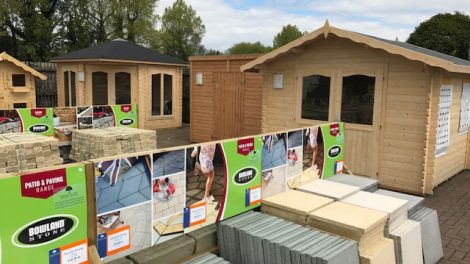 This August Bank Holiday the opening hours across our sites will be as follows: King Acre Codicote: 10:00-16:00 Sunday &  10:00-17:00 Monday King Acre Phipps: Closed Sunday & Monday King Acre Swansea: Sunday & Monday 10:30-16:30 King Acre Spalding: No Change
---
PHIPPS STONE CENTRE: Friday - Saturday: 7:30am - 2:00pm Sunday: Closed Monday: Closed CODICOTE: Friday: 10:00am - 5:00pm Saturday: 8:00am - 5:00pm Sunday: Closed Monday: 10:00am - 5:00pm SWANSEA: Sunday: Closed SPALDING: Sunday: Closed
---
We at King Acre are extremely excited to announce the opening of TWO new locations in the United Kingdom. We have just taken over the concession at Pontarddulais Garden Centre and are currently in the process of rebranding but don't worry, you'll still see the same friendly faces! Not only do we have our King Acre & Bowland Stone range of products but also a huge variety of decorative garden ornaments. We'll continue with the existing 30 mile delivery radius, so if you can't transport your goods we can do it for you! King Acre Spalding is based within Festival Garden Centre (at Springfields Outlet Centre) in Lincoln & will open on Thursday the 6th of April. A newly refurbished and decorated landscape centre, King Acre Spalding is the perfect place for anyone in the East looking to give their garden the care it deserves.
---